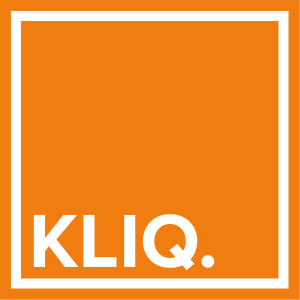 Launched in time for this current academic year, the UK's largest independent PBSA provider, Homes for Students
has developed its own App which is revolutionising communication with students.
Say "hello" to KLIQ
Our Resident Experience App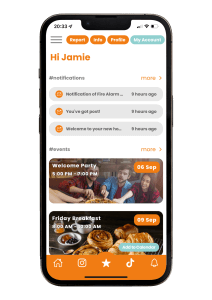 In September 2022, HFS successfully completed the rollout of KLIQ; a bespoke, sector-leading Resident Experience App. Developed and managed entirely in-house, KLIQ is available to all students living across HFS's accommodation portfolio in the UK and Ireland and has proven to be an instant hit with students and property management teams alike. KLIQ is currently rated 4.7/5 on the App Store.
HFS strives to create thriving communities where residents' safety, wellbeing and success are paramount. With the addition of KLIQ, HFS is able to further personalise each student's stay, enriching their university journey and improving their overall experience.
Communicating with Digital Natives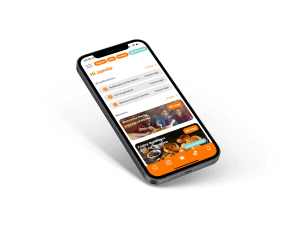 As true digital natives, Gen Z students expect to manage every aspect of their lives whilst on the move. For HFS, KLIQ is already replacing legacy one-way communication methods, such as email and SMS, allowing property teams to not only share information about on-site activities and facilities, but also receive instant feedback. By encouraging students to update their interests and preferences via KLIQ, property teams are learning more about the type of activities and social events residents would like and are tailoring the social calendar to suit. The results are a student accommodation experience that is continuously improved with real-time feedback, and increased participation and engagement.
HFS Senior Director of Sales & Operations, Scott Lewis explained;
Having recently achieved GOLD accreditation status with Investor in Students, we were delighted to learn that it's the welcoming and nurturing environment our property teams create which sets us apart in the marketplace. The introduction of our KLIQ resident experience App has served as a further boost to this service, as students can empower their local property management teams to tailor events and activities most suited to their schedule, interests and needs, which is already boosting participation and community-building across the properties we manage.
With features such as parcel notifications, communal space bookings, rental account management, real-time feedback and a packed social calendar the App has so far achieved a 95% 30-day engagement rate within the first eight weeks of launch.
To date, over 108,000 parcel notifications have been sent, 7800 communal space bookings made, and over 1,430 student events shared and reviewed in real-time via KLIQ across HFS's UK and Ireland properties.
Scott continues,
Maximising our interactions with students using KLIQ helps us create a real buzz around our engagement programmes. Student feedback and their interaction with the App is having a positive impact on how we plan our social calendars, ensuring that we spend our student experience budgets most effectively on the activities that matter most to our residents. Students' interests, tastes and personalities differ hugely between properties, cities and years of study, so the real time information KLIQ provides is ensuring that a Homes for Students home is the best it can be for every resident."
A hit with property teams
Property Manager, Naomi Allen from Exeter added,
Since the launch of KLIQ in September, I have seen a huge increase in student engagement within the property. Our team also find it so much easier to engage with our residents and keep them informed about everything happening at site.  

Our events have never been so busy, and students leave feedback immediately afterwards, so we know what's working and what isn't.  Not only that, but students can also input their hobbies and interests, so we know what type of events to host in the future and our residents have a real say in what they want to have more or less of.  

Because of this more consistent interaction and overall increase in satisfaction, we've seen a record number of students asking to rebook with us for the 2023/24 academic year, and plan to grow this further with special offers and property updates all shared with ease via KLIQ.
---
Homes for Students is the UK & Ireland's largest independent PBSA provider, managing over 39,000 beds across 160 properties in over 52 university towns and cities. Since its establishment in 2015, it now employs over 700 people across its properties and two central service offices in Harrogate and Liverpool.