We made the Property Awards 2022 Shortlist!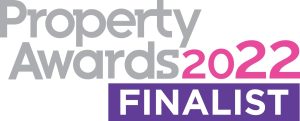 The Property Awards are one of the most eagerly anticipated events on the annual calendar within the PRS and PBSA sectors.  At Homes for Students we are excited to announce that we have been shortlisted for the "Alternatives Team of the Year" category, which recognises dedicated teams, specialising in some of the following alternative asset classes: student housing, PRS, later living, healthcare, hotels, self -storage, data centres, automotive, education or renewables.
Within the business we have always been proud of our drive for innovation, brave strategies and ground-breaking initiatives, which have left a lasting impact on the student housing sector. But the biggest recognition is always that of our independent colleagues – which is why this nomination means so much for the entire team.
A full shortlist of all category nominations can be found here. 
About the Property Awards
The Property Awards, which are organised by Property Week, feature and celebrate achievements, leaders and innovation across every field of the property industry. Each year they bring together the best of the best, and key players in the commercial property market – from developers, financiers and agencies to entrepreneurs and investors. 
Following 2020's virtual awards and 2021's ceremony in the Intercontinental London, in 2022, by popular demand, the Property Awards will return to their home in Grosvenor House, London, on the 7 June 2022, from 18:30 onwards. The newest categories, which were launched last year, will also be returning, as they continue to reflect the tendencies of modern times. These are: 
Climate Crisis Initiative – Commercial Property

Health and Wellbeing Initiative – Commercial Property
At Homes for Students we are delighted for this chance to reunite with the sector for one of the most prestigious awards ceremonies in the real estate calendar. And not just to celebrate our achievements as a company, but also the individuals within our teams, who paved the path to being the UK's largest independent student accommodation provider