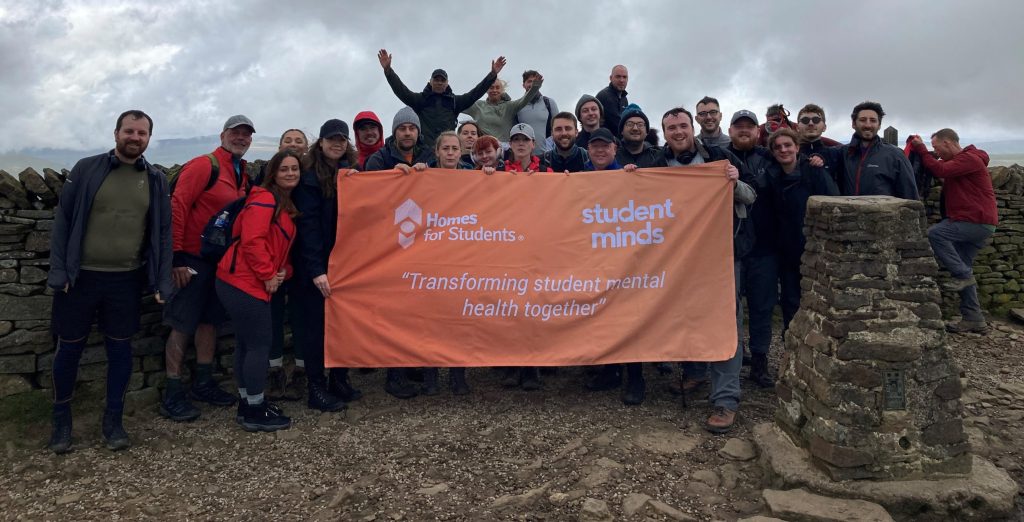 38 colleagues from across the Homes for Students team gathered in Yorkshire earlier this month to take part in the Yorkshire Three Peaks Challenge in aid of student mental health charity, Student Minds.
The challenge sees participants take on the peaks of Pen-y-ghent, Whernside and Ingleborough in around 12 hours, spanning more than 24 miles of rural Yorkshire landscape and over 5,200 ft of mountainous ascent.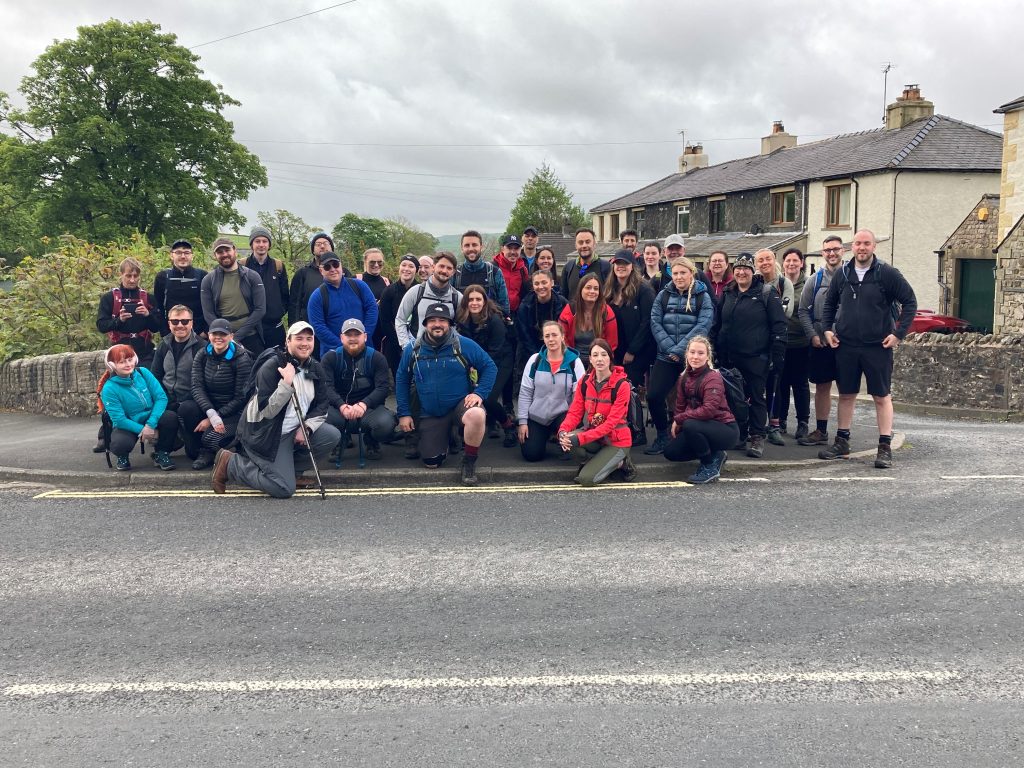 More than £14,000 was raised for the charity through the challenge plus an additional £2,100 in Gift Aid. It means as a business, Homes for Students has donated over £22,000 to Student Minds in the last 12 months.
Jon Badge, Operations Director at Homes for Students, said: "I am thrilled with the amount we handed over to Student Minds this year. Student wellbeing is something we've made a priority at Homes for Students and we are passionate about the excellent work Student Minds does for all young people.
"I would like to thank all of the team, our clients and our sponsors who have been so generous with their donations."
Student Minds is the UK's student mental health charity. They empower students and members of the university community to develop the knowledge, confidence and skills to look after their own mental health, support others and create change.
Student Minds trains students and staff in universities across the UK to deliver student-led peer support interventions as well as research-driven workshops and campaigns. They share best practice and ensure that the student voice influences decisions about student mental health.
Fundraising and Development Manager at Student Minds, Kate Mitchell, said: "We are so grateful that the team from Homes for Students chose to take on the Yorkshire Three Peaks in support of Student Minds! The fantastic total they have raised will enable us to ensure more students are able to thrive at university.
"This includes providing students with the skills and confidence to look after their own mental health and support friends who are struggling. It also includes working with universities, students' unions and student accommodation providers to ensure that they are making mental health and wellbeing a priority across every aspect of a students' experience.
"What we do wouldn't be possible without the generosity of our supporters – on behalf of everyone at Student Minds, thank you."