Homes for Students is marking the end of the autumn academic term with record levels of student satisfaction at its properties.
Investor In Students (IIS) Autumn Survey
Across October and November, residents at Homes for Students properties took part in the Autumn Accommodation Satisfaction Survey by Investor in Students asking them to rate their experience at their accommodation so far.
Earlier this year, Homes for Students became the first PBSA provider to achieve GOLD accreditation status with Investor in Students. With the full evaluation taking place each Spring, the Autumn survey offers the opportunity to 'temperature check' first impressions shortly after students arrive.
The results from the survey showed that overall satisfaction at HFS-managed properties has reached record highs with 90% of respondents loving where they live. Students gave special praise to the on-site staff with 93% saying they were friendly and welcoming.
Other aspects that scored highly include the quality of the bedrooms (91%), cleanliness of the properties (92%) and their experience checking in to the accommodation (89%).
Kate Forester, Managing Director at Homes for Students, said: "The results speak for themselves; students love living at our properties. What comes out loud and clear is that our property teams are at the very heart of what we do, helping deliver a memorable experience for everyone that stays with us, from the moment they arrive. Our task now is to continue to build on this feedback, keeping standards high throughout every student's journey with us."
Another Successful Year
The results round off a successful 2022 which has seen the company increase its bed numbers by 15% year on year. This year also saw the launch of KLIQ, their new Resident Experience App, and the appointment of further senior roles within the business.
The business has also raised over £22,000 for its charity partner, Student Minds and was recognised with the 'Investment in People' award at the North West LGBTQ+ Business Awards.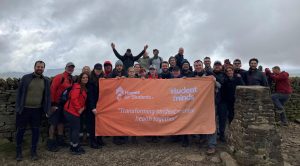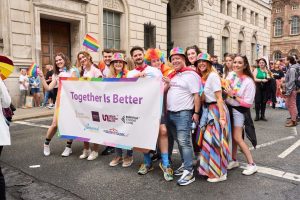 ---
About Homes for Students
Homes for Students is the UK's largest independent PBSA provider, managing over 39,000 beds across 160 properties in 51 UK towns and cities. Since its establishment in 2015, it now employs over 700 people across its properties and two central service offices in Harrogate and Liverpool.